This comprehensive course provides an in-depth view of the contemporary issues and techniques required of professional wildlife conservationists working both in the UK and overseas. The course is taught not only by our experienced academic staff but with the assistance of world-leading experts and conservation practitioners both in class and also in the field.
Importantly throughout the course we stress a holistic appreciation of the link between field and laboratory-based work and the necessity of professional level communication with a range of audiences. Where possible teaching will be undertaken through workshops and seminars so providing a more immersive environment to help develop an understanding of the operation of professional-level applied conservation skills in communication and problem solving.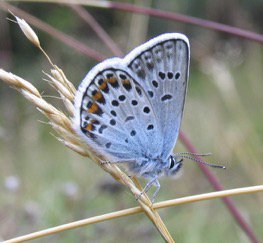 The focus throughout is on animals in their wild settings and as such there is a strong emphasis on fieldwork and applied wildlife research. Modules to be studied are:
7AB012 Conservation Genetics - This module is focused on genetic applications to problems of conservation, reflecting the diversity of concerns relevant to conservation biology and covering the management of captive populations for conservation. Modern genetic techniques used by conservationists are also examined.
7AB009 Advanced Survey and Monitoring Techniques –The desktop survey, design, collection, processing, analysis and output production of environmental data (physical, vegetation and organismal) will be explored in a problem-based setting. This will involve the integrated use of Global Positioning Systems (GPS), Geographical Information Systems (GIS), geospatial imagery, telemetry, image acquisition, sound acquisition, ground-truthing and field survey techniques.
7AB011 Primate Conservation and Behaviour - This module focuses on the evolution of primate societies and asks how environmental and demographic factors influence animals' decisions about how to organise their social and reproductive strategies. Throughout, the emphasis is on understanding key theoretical concepts and how these may be applied to empirical studies of non-human primates. This module explores also the science of scarcity and diversity of wild primate populations and the successful management of captive populations for conservation.
7AB013 Research Methods for Wildlife Conservation - This module prepares you with the skills needed for wildlife conservation research. You will develop advanced skills in literature searching and critical analysis of published work. You will explore the development of a research question, research design, data handling and statistics. You will prepare a professional portfolio of your research methods covered in the module.
7AB010 Field Course - The module will examine the whole process of research trip planning from funding and logistical planning through to the detail of content for individual session activities. The culmination of this process will be a residential field course in the UK or overseas.
7AB014 Conservation of UK Protected Species – In-depth consideration of the conservation of UK protected species including their ecology, protection legislation, conservation measures, habitat management and habitat creation.
7AB015 The Masters Project module - an opportunity to plan, undertake and deliver an extended, problem-focused, original independent investigation related to the chosen programme of study and is a requirement for the award of a Masters degree.
Whilst the majority of the material will be delivered by the core Departmental staff the course aims to bring-in external speakers from wildlife research, practice and policy to allow students access to the knowledge of professionals working in the sector.
The course has evolved from the BSc Animal Behaviour and Wildlife Conservation and explores some of the areas that are more suited to higher-level study. It is expected that students will come from subject areas that have an animal conservation/behaviour background, or else current conservation professionals that are seeking to update their subject and skills knowledge.
The course is designed to provide many opportunities for students specifically:
There are significant opportunities to undertake fieldwork in a range of local, national and international settings. This is an important driver for the department and provides a strong applied focus for Masters-level study across the range of modules studied.
Innovative approaches to learning are used including student-led workshops, seminars and practical activities that mirror workplace scenarios. This gives students a strong role in directing their own development and links strongly to career development and aspiration.
A minimum of a 2:2 honours degree in a relevant subject area. Normally this should have a wildlife biology, animal behaviour or wildlife conservation focus, however other cognate areas will be considered.
Consideration will be given to those who are already experienced practitioners in a field of wildlife conservation and behaviour, but who lack formal qualifications that would be the normal entry requirement.
You should also have a good standard of written and spoken English (IELTS 6.0 or equivalent). If you are currently employed, we request a statement of support from your employer.