Why choose this course?
This course will build on your practical coaching and mentoring skills, introduce related theory from associated fields and encourage you to analyse and reflect on theory and practice.
It is aimed at coaching and mentoring practitioners and those who have used coaching and mentoring skills as managers/leaders.
Studying the coaching and mentoring course will give you the knowledge and skills to become an effective professional coach and mentor. You will learn the underpinning theory of the key tools, techniques and models which are available will be encouraged to consider what may work best for you and your organisation. Evidence-based discussions and plenty of opportunities to put theory into practice will allow you to enhance your professional practice.
What happens on the course?
(Indicative timetable correct as of August 2016).
September start
Semester 1 Year 1

Semester 2

C

20

7HR019

Principles and theories in relation to coaching and mentoring

C

20

7HR020

Developing your coaching and mentoring practice

C

20

7HR010

The reflective practitioner
January (semester 2) start
Year 1

Semester 1

Semester 2

C

20

7HR020

Developing your coaching and mentoring practice

C

20

7HR010

The reflective Practitioner

Year 2

Semester 1

Semester 2

C

20

7HR019

Principles and theories in relation to coaching and mentoring

Developing your coaching and mentoring practice
This module aims to provide you with an opportunity to develop and improve your own coaching and mentoring knowledge, skills, competencies and attitudes using the current theory and research, as a benchmark. This will help guide you to reflect, consolidate and enhance your coaching and mentoring skills further.
Principles and theories in relation to coaching and mentoring
This module aims to provide you with a critical understanding of the underpinning theory and differing perspectives in relation to the practice of learning, coaching and mentoring.
The Reflective Practitioner
This module aims to provide you with a forum in which you can examine your own coaching and mentoring experiences and take the necessary action based on reflection. The module requires you to reflect critically on theory and practice from an ethical and professional standpoint, explore the implications for professional practice, and ultimately provides opportunities for applied learning and continuous professional development.
Why Wolverhampton?
Coaching and mentoring is an increasingly popular discipline in the field of human resource development and is being recognised by many organisations as a more efficient and effective way of recognising and developing the potential of their employees.
The course seeks to strike an excellent balance between theory and practice and to show how they underpin and relate to each other.
Previous students and external examiners have always given excellent feedback about the course content, the course delivery, the supportiveness of all tutors and the high quality blended learning support.
For example, previous students have mentioned the "excellent blend of teaching methods and delivery" and that "the Action Learning Sets work extremely well." External examiners consistently state that "there are a good mix of assessments and that the practical assessments are very appropriate for coaching and mentoring practitioners."
If you are coaching or mentoring at a management and/or senior, strategic, Executive level you are able to take the ILM (level 5) in Coaching and Mentoring and/or the ILM (level 7) in Executive Coaching and Mentoring at the same time as your Postgraduate Certificate. (Students wishing to pursue either of these additional awards need to ensure they can gather the relevant experience and are required to pay a small administration fee).
Career path
Graduates of this course will be able to operate more effectively as a coach/mentor within their current role of manager, trainer, developer, organisational behaviour consultant or as a practitioner within the field of coaching and mentoring or a related profession. They can seek to develop their career further both within the coaching and mentoring field and/or within the management and leadership arena too.
Following successful completion of the postgraduate certificate, if they wish, students can also apply for individual accreditation with the European Mentoring and Coaching Council (EMCC) at Practitioner level.
What skills will you gain?
At the end of the course, you will be able to:

Critically reflect and evaluate your own professional coaching and mentoring practice
Identify and examine the diverse underpinning theories and differing perspectives in relation to coaching and mentoring
Synthesise and critically reflect upon theory from a range of sources and relate this to professional practice
Who accredits this course?
We have excellent partnerships with industry and strong links with professional bodies.The University is an ILM approved centre.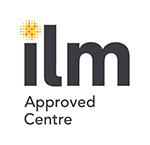 Entry requirements
Two years actively working as a Coach or Mentor, or five years in a relevant role, for example a supervisory, management or HR role, actively using coaching and mentoring skills
A first or second class undergraduate honours degree from a UK university or overseas equivalent, or a professional qualification and/or experience considered to be equivalent to the above.
An NVQ or SVQ Level Four in a related subject specific area (level 6/7 on new framework).
A HND/HNC in a related subject area plus two years relevant organisational experience.
If English is not the applicant's first language they will need to have an IELTS score of 6.0 or above, or evidence of English proficiency equivalent to these scores.
Students may apply for accreditation of prior learning (APL) subject to the guidelines set out in the UWBS APL Handbook. APL includes accreditation of prior certificated learning and /or accreditation of prior experiential learning.
Applications are also invited under the widening participation agenda from individuals who do not possess the above experience or qualifications but who may have significant organisational experience. In such cases, students will need to demonstrate at least 8 years relevant organisational experience. Exceptional cases (not directly meeting the criteria above) will be considered on an individual basis.
Admission to the programme will be based on an evaluation of the applicant's previous and current coaching and mentoring experiences and their ability to contribute to, benefit from and achieve the award.
Course fees and finance
These fees are applicable for new entrants in 2018/9. Fees are for the academic year only, any subsequent years may be subject to an annual increase, usually in line with inflation.
Professional and Career Development Loan: The University is a Professional and Career Development Loans (PCDL) registered Learning Provider, registration number [4413]. A PCDL is a commercial bank loan that you can use to help pay for work-related learning. For further information on financial assistance to support your learning, please visit the GOV.UK website or contact the National Careers Service on 0800 100 900.
Charitable Funding: You might also want to explore the possibility of funding from charitable trusts; please see the following websites www.acf.org.uk, www.dsc.org.uk/fundingwebsites or www.family-action.org.uk. Most charities and trust funds offer limited bursaries targeted to specific groups of students so you will need to research whether any of them are relevant to your situation.
University Postgraduate Loyalty Discount: The University also offers a postgraduate loyalty discount (http://www.wlv.ac.uk/study-here/money-matters/financial-support/postgraduate-study/postgraduate-loyalty-discount/): If you have completed an undergraduate degree at the University of Wolverhampton, you may be eligible for a 20% discount on the first year of a taught postgraduate programme.
Financial Hardship: Students can apply to the Dennis Turner Opportunity Fund (http://www.wlv.ac.uk/study-here/money-matters/financial-support/dennis-turner-opportunity-fund/) for help with course related costs however this cannot be used for fees or to cover general living costs.
If you are paying for the fees yourself then the fees can be paid in 3 instalments: November, January and April. More information can be found at www.wlv.ac.uk/howtopay
.
Contact us